Windsor Castle Guide - Tips, Tricks, FAQs & More!
Tips for Your Visit to Windsor Castle
Driving to Windsor and finding parking can be quite a hassle, so the train is the best option for most visitors. There are two stops within walking distance of the Windsor Castle and the journey takes around 30 minutes from London.
If you are keen to avoid large crowds but still want to watch the Changing of the Guards, you can do so from the Guildhall. Although the actual ceremony is not visible, you can still see the guards walk to and from the Castle.
Visiting the Castle 90 minutes before closing time can ensure you miss most tourists and families, allowing for peaceful exploration without the hustle and bustle of a crowd.
If you are an early worm and want to visit the Castle in the morning, then get there as early as possible and ensure you're ahead of the coach tour crowds in line. 
Several areas of Windsor Castle don't allow visitors to eat and drink, so fill up before your visit. You can do so at many of the restaurants, cafes and pubs in Windsor.
St. George's Chapel is one of the main attractions but it is closed for visitors on Sunday as several religious ceremonies are held throughout the day.
Windsor Castle is still used by the royal family to host guests and events. These days, the Castle is likely to remain closed to visitors or have limited access.
The Castle conducts workshops and fun family activities on Saturdays. These are also announced on the website.
Save some money to buy souvenirs at Windsor Castle. You're sure to be tempted by the Windsor Castle English Afternoon Tea, teacups and teapots from unique collections like the Diamond Jubilee Celebration or the Queen's 90th birthday celebrations.
Windsor Castle makes for a great day trip from London and its surrounding areas. It takes 2-3 hours to explore and is only a 30-minute train ride away from Central London.
FAQs
Q. Who lives in Windsor Castle?
A. Windsor Castle has been a royal residence for over 1000 years and hosts Queen Elizabeth II on most weekends.
Q. Where is Windsor Castle?
A. Windsor Castle is in Windsor in the English county of Berkshire.
Q. How far is Windsor castle from London?
A. Windsor Castle is around 40 km outside London.
Q. Is Windsor castle worth visiting?
A. Yes. The Castle is steeped in centuries of British history and has so many unique attractions. It is a must-visit on your trip to London.
Q. How much time do you need to see the Windsor Castle?
A. Windsor Castle takes around 2 to 3 hours to explore at a casual pace. Don't forget to also visit St. George's Chapel and the Round Tower.
Q. Is Windsor Castle open all year round?
A. Yes, but the castle is closed on certain days every year and when members of the royal family host events at the location. For more info, you can check out the official site.
Q. Does anyone live in Windsor Castle?
A. Windsor Castle is home to hundreds of minor royals and staff while also being Queen Elizabeth II's weekend home.
Q. Does London Pass include Windsor Castle?
A. Yes. Entry to the Castle is included in the London Pass along with access to 80+ other attractions.
Q. How much is entry to Windsor Castle?
A. A standard Windsor Castle ticket costs £23.50 for adults and £13.50 for those under the age of 17 or disabled individuals. Entry to the castle is free for children under 5 years of age. Family tickets (for 2 adults and 3 children) costs £60.50.
Q. How far is Windsor Great Park from Windsor Castle?
A. The Windsor Great Park is around 2.7 km (1.7 miles) away from Windsor Castle.
Other London Royal Palaces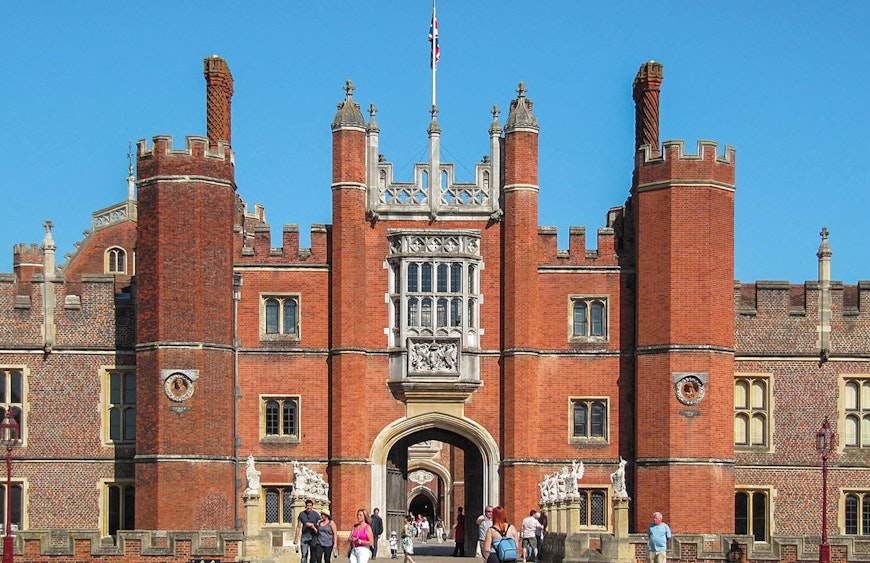 Hampton Court Palace
Built in the early 16th century for Cardinal Thomas Wolsey, the Hampton Court Palace was among King Henry VIII's favored residences. After Wosley was disgraced in 1529, Henry VIII moved into the Palace and enhanced it significantly. The palace was also home to the Tudor Dynasty.
Today, the Palace is in possession of the Queen and the Crown and is a major tourist attraction. The former royal residence is surrounded by acres of lush gardens that feature famous attractions like the Maze and the Great Vine. Hampton Court Palace is also known for its enviable art collection and infamous ghost stories.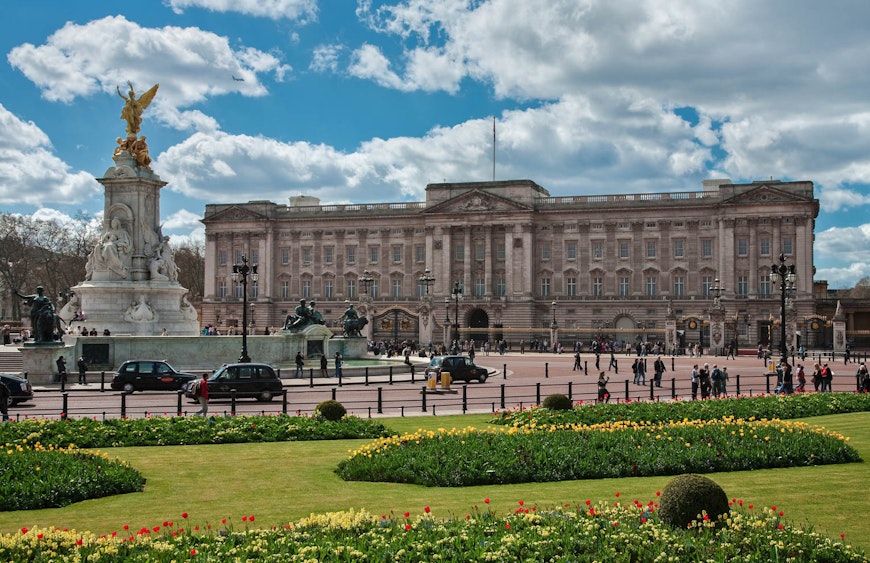 Buckingham Palace
Buckingham Palace is among London's most well-known and popular attractions. It is the official London home of the Queen and administrative headquarters of the monarchy of the United Kingdom. The Palace is a central point for hosting state occasions and hospitality. For locals, the Palace also acts as a focal point for celebration or mourning.
With 775 rooms and the largest private garden in London, Buckingham Palace is often on most visitors' must-see list. The Changing of the Guards ceremony is another big draw for visitors.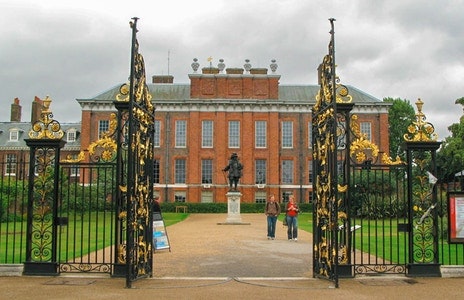 Kensington Palace
Some of the most influential British royals, such as Queen Victoria and Princess Diana, called Kensington Palace their home. Since its construction in 1605, the Palace has housed royals for over 300 years and is the current home of Prince William, the Duke of Cambridge, and his family along with several other minor royals.
The two-story palace is surrounded by acres of gardens, with the Sunken Garden being a tourist favorite. The King's State Apartments, Queen's State Apartments, the Victoria: Revealed exhibition and the Sunken Garden attract thousands of visitors every year.
More Reads