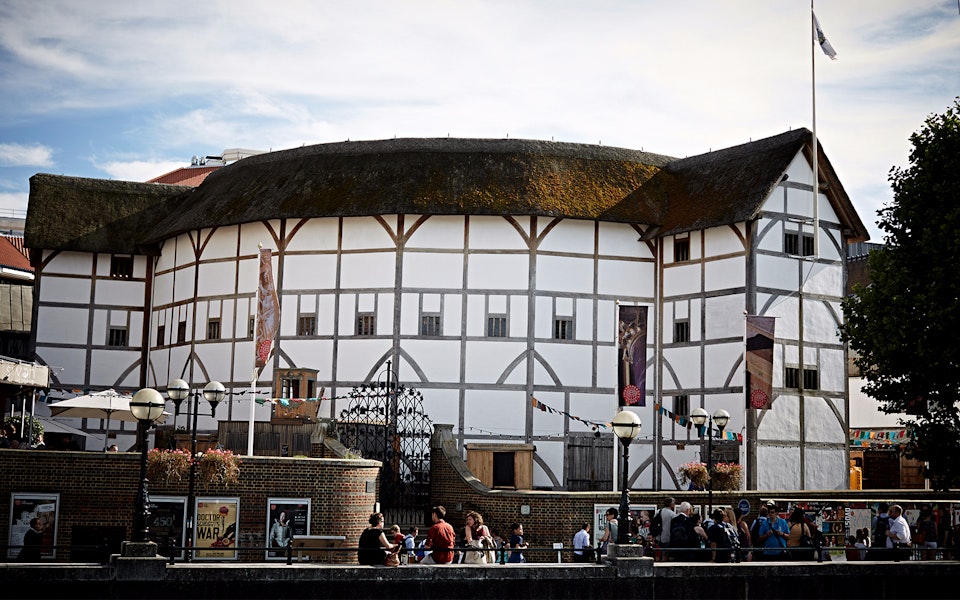 Day Trips From London | The Ultimate Guide to London | Tickets-London
London, the capital of England, is one of the most iconic cities in the world. The city has plenty of attractions and historic landmarks, making it a must-visit when in England. 
If that's not enough, there are some excellent sites to visit just outside the city such as Oxford, Stratford, Bath, Stonehenge, and more. Here's a list of some of the best England day trips from London!
Top 5 Day Trips From London
Stonehenge Day Trips
Oxford and Stratford Day Trip
Bath London Day Trip
Cotswolds & Windsor Castle
Blenheim Palace
Oxford and Stratford Day Tours
Oxford, home to one of the most prestigious universities in the world, is a small town located outside London. Visit the famous University of Oxford, the many locations used in the Harry Potter films, or buy some cool souvenirs from Alice's Shop. Oxford is an elegant little place and has grown to become a popular tourist destination in England.
With this tour package, you also get to take a walk through Shakespeare's hometown, Stratford. 
Some tickets include visits to other attractions such as Windsor Castle, Warwick Castle, Cambridge University, and Cotswolds. Expert tour guides are available for some of the attractions, giving you the in-depth history of a place as well as factual information and interesting anecdotes. Lunch is included in some of the tours. 
Prices start at £62.
Bath London Day Tours
Named after the Roman-built baths, this city is located in the heart of Somerset. With thousands of years of history bustling through its walls, Bath has been preserved even till today. Take a dip like the Romans did in this beautiful location. Declared a World Heritage Site in 1987, this unique attraction comes with many features such as the Roman Temple, the Bath House, the Sacred Spring, and the Museum. 
It is also home to the beloved author Jane Austen. Stop by at the Royal Crescent and The Circus and you will feel like you're walking through her books. 
Our tour packages to Bath include many other nearby attractions such as Stonehenge, Windsor Castle, Salisbury Cathedral, and Lacock. Experience the local culture with our expert guides walking you through the history of Bath and the other attractions. 
Prices start at £62. 
Cotswolds and Windsor Castle Day Trip
Get lost in the mesmerizing meadows and hills of Cotswolds. Explore quintessentially English villages in the countryside while taking a break from the city. Take a walk through the rolling hills and the vibrant market towns. 
Located in the county of Berkshire is the royal residence, first occupied by William the Conqueror in the 11th century. Since then, it has been the home of 39 monarchs including the current Queen, who spends many of her weekends there. Windsor Castle is open to visitors and should be included in your day trips from London. 
We offer a combination of tickets to Cotswolds, Windsor Castle, Stratford, Oxford, Stonehenge, and many more. Many of our packages come with a personal tour guide or an audio guide. Lunch is provided along with some tickets. 
Prices start at £23.5.
Blenheim Palace Tours
Blenheim Palace is known for being the birthplace of Sir Winston Churchill and the former residence of the Marlboroughs. Discover more than 300 years of British history at this important landmark. There is so much to see within this palace. Learn about the life of Sir Winston Churchill, one of Britain's greatest wartime leaders, find your way through the Marlborough Maze, or take a walk through the palace staterooms. 
Your ticket will include a visit to Blenheim Palace, Downton Abbey Village, and Cotswolds. Enjoy the benefits of an expert English-speaking tour guide for 10 hours. Learn about the history of Blenheim Palace, explore the famous spots from the show Downton Abbey, and breathe in the beautiful English countryside at Cotswolds.
Prices start at £65.
Day Trip Tickets & Tours
We offer different types of tours for our customers. You can choose from self-guided tours, guided tours, and audio-guided tours. Many England day tours come with a skip-the-line feature, making your entry to the main attractions faster. 
Tickets can be bought directly from Tickets-London. You will get an e-ticket which you can show during departure. 
Here are some things to remember about the different types of tours. Guided tours include visiting an attraction with an expert local guide. You get in-depth information about the history of the place and interesting facts. You will, however, have to stick with your tour group for the majority of the trip. Self-guided trips give you the liberty to explore an attraction by yourself, but, you will miss out on interesting stories and facts from an expert guide. 
FAQs
Q. Where do I get my ticket from?
A. Tickets for day trips are available online. A copy will be emailed to you right after your purchase. 
Q. Do I need to bring my passport with me? 
A. No, you are not required to carry your passport with you. Your e-ticket is sufficient. 
Q. How long are the day tours? 
A. London day tours start early in the morning, around 7 and last till around 6:30 in the evening.
Q. How much time do we spend at each location? 
A. Tourists get to spend around 2 hours at each location. 
Q. Is food included in the tour?
A. Food is provided with some tour packages but not all. There are eateries at all the sites. However, you are allowed to bring your own food. 
Q. Are tickets for day trips expensive? 
A. Tickets start from £19. Check our website for more information. 
Q. Is there a pick up from my hotel?
A. No, there is usually a common pick-up point for the whole group. 
Q. Are tours available in different languages?
A. No, all tours are in English. 
Q. Are tickets refundable? 
A. The cancellation policy varies for each tour. Some tickets can be canceled up to 24 hours before the tour. Check our website for more information.
Q. Do I have to be with the group the entire time?
A. No, you can break off from the group if you wish. Your guide will tell you the meeting point and time before departure. 
Q. How will we be traveling? 
A. Travel will be via coach.